Green Cove Springs City Dock
Walnut Street
Green Cove Springs, FL
While not free, we have listed the dock due to its extremely low price. Up to 6 hours is only $5, over 6 hours is $10, and overnight is a mere $20. All fees include water and electric. Electric is 30 amp, but most pedestals are not used so if you have separate inputs, you can tie into two pedestals to get 50 amps. Maximum stay is 72 hours within any 30 day period.
---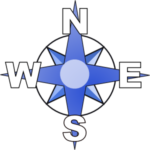 Green Cove Springs City Dock is located at the end of a long pier at the end of Walnut Street, adjacent to Spring Park. In between red 18 and red 20, turn west towards Green Cove Springs. Make sure to stay in the charted deeper waters (about 7 foot) as it does get shallow on both sides. The city dock has 2 slips that will accommodate a boat with a beam greater than 10 foot. The optimal one is the T-head but if it is taken, you can dock up to a 14 foot beam in the slip on the river side of the dock right next to the T-head. It is recommended to pull in before noon as the waves can get quite choppy in the afternoon making docking difficult. Payment is made by placing the cash in an envelope stored in a container to the left at the top of the ramp going from the floating docks to the pier. Then deposit the envelope and cash into the yellow pedestal immediately to the right.