Murphy Island Park Free Dock
Satsuma, FL
The park includes trails, porta potties, and picnic tables. There is sufficient space for one boat up to 45 feet. There is a popular local swimming spot just south of the free dock. It is just north of green 23 in an area shown on the charts as 4 foot depths. It is marked by a PVC pipe stuck in the sandbar. You can dinghy to this spot and enjoy swimming. It, and the free dock, is crowded with small boats on the weekends.
---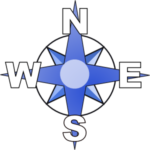 The free dock is located south of Dunn's Creek but north of Murphy's Creek on the east side of the river on Murphy's Island. It's approximate location is across from red 22.