Elliott Key
This is an uninhabited island that is part of Biscayne National Park. Beach areas spot the island on the western shore with the most popular being due east from Mile Marker 1110. Numerous boats, small and large, anchor off this beach on the weekends.
There is also a path through to the Atlantic side which has even more beaches. However, the bugs can be real bad along the path so make sure you bring bug spray to be able to make it to the beach!
---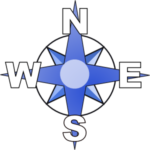 About 2 miles south of red 6, turn east towards Elliott Key. Anchor pretty much anywhere close to the island and dinghy in to the beach. The most popular beach is nestled between two bits of land that jut out a little from the island. There is a long dock protruding into the bay from the southern bit of land.
If you want to cross over to the Atlantic side, head to the marina further south. If you are small enough (under 11ft beam with less than 4ft draft), you can dock at the marina. Otherwise, anchor nearby and dinghy to the marina. Then follow the foot-path that cuts across to the other side.