Marshes of Glynn Libraries
moglibraries.org
208 Gloucester St
Brunswick, Ga 31520
912-279-3740
Monday 9:30am – 5pm
Tuesday 9:30am – 8pm
Wednesday 9:30am – 5pm
Thursday 9:30am – 8pm
Friday – Saturday 9:30am – 5pm
Pam Pam Bakery Camp
1514 Newcastle St
Brunswick, GA 31520
912-342-7653
Pam Pam Cupcakes is a local cupcake bakery that runs a Bakery Camp for children in the summer. The camp runs for one week and the children learn how to bake those delicious cup cakes as well as other baked goods! Each days project is sent home with the children so you get to enjoy their hard work! The camp is fun as well as educational and an experience your kids will remember for a lifetime! Call for schedules.
---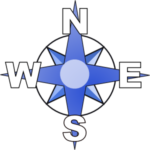 In the St Simons Sound, turn west between red 20A and green 21 and head west up the Brunswick River about 5.5 miles. Dock at Brunswick Landing Marina.