Museum of Southern History
4304 Herschel St
Jacksonville, FL 32210
904-388-3574
Admission is free – donations gladly accepted
Tuesday – Friday 12pm – 4pm
Saturday 10am – 4pm
A museum dedicated to showing the history of the south. Although its primary focus is on the civil war era, it also contains information and artifacts that both predate the civil war and anti-date the war. The museum includes such things as one of the original flags that was draped over Abraham Lincoln's coffin after his assassination, the original revolver carried by Confederate General Joseph E. Johnston, the original battle flag that flew over the Battle of Olustee, a library containing over 6,000 volumes dedicated to the civil war era including books for tracing genealogy, intricate dioramas of several civil war battles, and much more.
---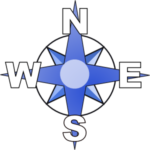 Between red 2 and green 3, turn west. Follow the marked channel into the Ortega River. Immediately after you clear the Ortega River Bridge (Bascule with 9ft closed clearance), dock at any of the marinas on your starboard side.