City Dock 1
Central Ave
Crescent City, FL 32112
(Sufficient room for 1 boat up to 50 foot)
City Dock 2
Margary Neal Nelson Sunrise Park
105 Cypress Ave
Crescent City, FL 32112
(Sufficient room for two boats up to 45 feet)
---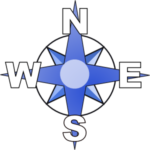 This is about a 3 – 4 hour side trip off the St Johns River, but well worth the time!
City Dock 1 is located at the end of Central Avenue in Crescent City next to the old boat ramp. There is no electric or water at the dock. You tie onto pilings as there are no cleats.
City Dock 2 is located a few hundred yards south next to the new boat ramps. There are cleats on this dock. There is no electric or water at the dock.
Enter east into Dunn's Creek between green 15 and red 16. Follow Dunn's Creek to Crescent Lake. Crescent City is located on the southwest shore, just past Bear Island. This route is not recommended for anyone drawing more than 5 feet as there are several shallow places in Dunn's Creek and a considerable area at the entrance to the lake that is 6 foot or less. There are no markers in the lake so just pull up Crescent City on google maps or your favorite navigation app and head towards it until you see the docks. Once you are in the lake, there is plenty of depth across most of the lake.