Drifters
55716 Front St
Astor, FL 32102
352-759-2802
Tuesday – Thursday 4:30pm – 9pm
Friday 4:30pm until
Saturday 11:30am until
Sunday 11:30am – 9pm
Docking is free if you are just stopping to eat. If you want to stay the night, docking is about $24 as long as you go in and eat at the restaurant. The fee includes water and electric.
---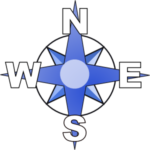 Drifters is located immediately south of the Astor Highway Bridge on the west side of the river.