Jacksonville Metropolitan Park Marina
A free dock provided by the City of Jacksonville. There is no charge to stay up to 72 hours. The dock has water and electricity is available for a fee. You just insert your credit card into the Kiosk at the head of the dock, tell it which slip you are in, and for a nominal fee you get electricity for 24 hours. There are public restrooms available but they are public and not restricted to boat owners.
The marina does charge dock fees if there is a special event going on such as a Jaguars football game so you might call first to ascertain availability. If you want to stay there for a special event, reservations are recommended. However, reservations are not accepted at regular times.
---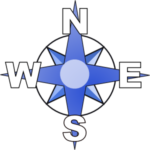 Metropolitan Park Marina is located on the northern shore of the River about midway between the Hart Bridge and the Main Street Bridge.