Sponsored By: Criminal Defense Office of Ron Beckstrom, PC (website)
A secluded island park accessible only by boat. Bird watching is among the many animals you will see at this park. Take your dingy up the creek that borders the island and enjoy exploring the island or just relax in the peace and quiet of having an island to yourself.
---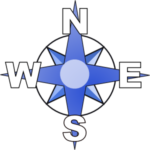 Just south of red 92, turn east towards the ocean. About 1 mile past red 6, turn south into the Bradley River. Harry Hammock Island is on the port side about 3 miles upriver. Drop anchor wherever it is safe.