Gloucester Point Beach Park
Seasonal Concession Stand & Restrooms
Picnic Tables & Grills
Open daily 5am – 11pm
Free admission
No fishing license is required when fishing from the pier as the license is maintained by local businesses. Night fishing after park hours is allowed.
No alcohol permitted.
---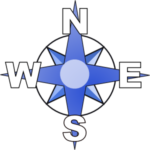 Red 16 marks the entrance to the York River. Proceed up-river about 10 miles. Just before the George P. Coleman Bridge is a boat ramp and adjacent beach. Anchor where safe and dinghy to the boat ramp area or land right on the beach between the gazebo and boat ramp, whichever is safest.