Aqua Restaurant
114 Middle Ln
Beaufort, NC 28516
252-728-7777
Tuesday – Thursday 5:30pm – 9pm
Friday – Saturday 5:30pm – 10pm
Beaufort Cafe
817 Cedar St
Beaufort, NC 28516
252-728-4400
Monday – Friday 6am – 12:30pm
Saturday – Sunday 6am – 1pm
Beaufort Grocery Company
117 Queen St
Beaufort, NC 28516
252-728-3899
Monday 11:30am – 2:30pm & 5:30pm – 9pm
Wednesday – Thursday 11:30am – 2:30pm & 5:30pm – 9pm
Friday – Saturday 11:30am – 3pm & 5:30am – 9:30pm
Sunday 10am – 2pm & 5:30am – 9pm
Cheese Straws
1003 Lennoxville Rd
Beaufort, NC 28516
252-838-9080
Monday – Friday 8am – 5pm
City Kitchen
(Located in the Town Creek Marina)
232 W Beaufort Rd
Beaufort, NC 28516
252-648-8141
Wednesday – Thursday 5:30pm – 8:30pm
Friday – Saturday 5:30pm – 9pm
Clawson's 1905 Restaurant
425 Front St
Beaufort, NC 28516
252-728-2133
Monday – Thursday 11:30am – 9pm
Friday – Saturday 11:30am – 9:30pm
La Perla Restaurant
305 Front St
Beaufort, NC 28516
252-838-9032
Monday 5:30pm – 9pm
Thursday 5:30pm – 9pm
Friday – Saturday 5:30pm – 9:30pm
Sunday 5:30pm – 9pm
Mill Whistle Brewing
1354 Lennoxville Rd
Beaufort, NC 28516
252-342-6929
Thursday 4pm – 9pm
Friday 3pm – 9pm
Saturday 2pm – 9pm
Sunday 2pm – 6pm
No Name Pizza and Subs
408 Live Oak St
Beaufort, NC 28516
252-728-4978
Monday – Saturday 10am – 10pm
Sunday 11am – 10pm
Ribeyes Steakhouse
509 Front St
Beaufort, NC 28516
252-728-6105
Monday – Friday 11:30am – 2:30pm & 4:30pm – 9pm
Saturday 4:30pm – 9pm
Sunday 11:30am – 2:30pm & 4:30pm – 9pm
Royal James Cafe
117 Turner St
Beaufort, NC 28516
252-728-4573
Monday – Thursday 11am – 10pm
Friday – Saturday 11am – 12am
Sunday 11am – 10pm
The Spouter Inn
(Seafood)
218 Front St
Beaufort, NC 28516
252-728-5190
Hours vary seasonally – call for current hours
---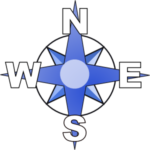 Coming from the North, turn to Port at green 35 and follow the marked channel to Beaufort.
Coming from the South, turn to Starboard as you enter the inlet and head towards the ocean. After you pass red 22, turn in between red 2 and green 3 marking the entrance to the channel. Follow the marked channel into Beaufort.
Dock at any of the marinas in Beaufort or dinghy to the dinghy docks located at the Beaufort Docks. Then walk or bicycle (depending on which marina you chose) to your destination.