Tell us about your favorite Amazing Mile Marker Stops and get free gifts! The amazing stops must meet the following criteria:
Be a new location (must provide the name, address, phone number, hours of operation, and whether you need a bicycle to reach it), or
Correct or add information to complete an existing location (ie: address, phone number, hours, and whether you need a bicycle to reach it).
Be in one of our listed cruising areas.
Be within easy bicycling distance of somewhere you can dock your boat or anchor and land your dinghy.
That "somewhere" must be able to accommodate a boat with a 4ft draft and 14ft beam.
Optional information includes whether it is pet friendly or a short description of non-commercial locations.
Other than that, it can be a museum, park, something of entertainment value, free dock, restaurant that has a dock you can use free while dining, or other place of special interest to boaters. Just provide the information through the form below and earn one point for each location. Accumulate points (we will track it for you) and redeem those points at any time for the gift of your choosing! When you tell us about these amazing locations, pictures you took are really appreciated!
1 Point Gift*
LED Flashlight

5 Points Gift*
Tee Shirt
10 Points Gift*
Ball Cap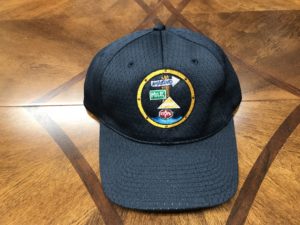 25 Points Gift*
Jacket
* Gifts subject to change without notice.
---
Submit Locations Below!