Barnacle Barney's Tiki Bar
1688 Overseas Hwy
305-743-9009
The Brass Monkey
234 55th St
305-743-4028
---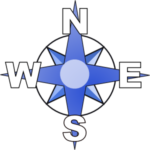 Between green 17 and green 19, turn towards Marathon Key and dock at one of the several marinas or anchor out and dinghy in.
Alternatively, turn east between red 20 and green 21 and go around to the east side of the Island traveling under the Seven Mile Bridge. Once clear of the bridge, turn north into the marked channel that leads to Boot Key Harbor. Dock at one of the marinas or anchor in the harbor and dinghy in.
Marathon Key is long and skinny, so while there may be an amazing location or two within walking distance of your boat, a bicycle is recommended to reach the various locations stretched out over a two mile stretch of the Overseas Highway.