American Revolution Museum at Yorktown
200 Water St
888-593-4682
Open daily 9am – 5pm
Yorktown National Cemetery
2100 Cook Road
(Bicycle recommended)
757-898-2410
Burial grounds of 2,204 civil war era graves.
---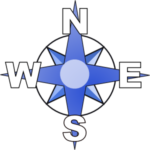 Red 16 marks the entrance to the York River. Proceed up-river about 10 miles. Just before the George P. Coleman Bridge you will see the Riverwalk Landing Piers on the port side. Dock here and enjoy the sights of Yorktown.