Sponsored By: The Dinghy Butler (website)
The Dinghy Butler offers easy single handed wireless remote dinghy davit operation with a quick release system! Launching your dinghy happens with the push of a button.
Grain
(Live Entertainment)
100 E Main St
Norfolk, VA 23510
757-763-6279
Monday – Thursday 3pm – 12am
Friday 3pm – 2am
Saturday 12pm – 2am
Sunday 10am – 10pm
---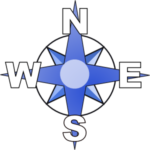 Dock at any of the marinas located in the downtown Norfolk area.